Unii muncesc din greu, alții muncesc mai isteț. Harder or smarter?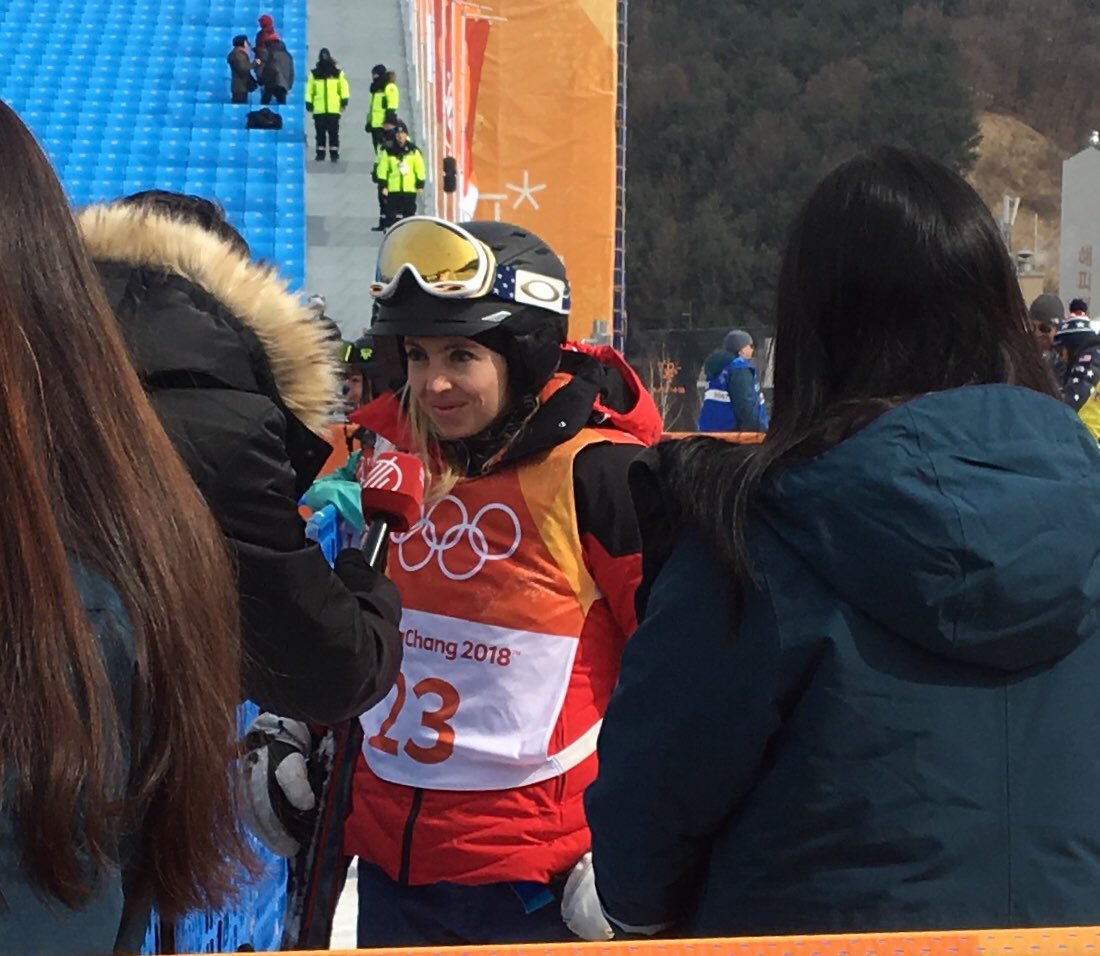 O sportivă din USA a stârnit deopotrivă furia și simpatia lumii. Este vorba despre o sportivă de 34 de ani, provenită dintr-o familie bogată din Oakland, California. În trecut, ea a candidat ,,la mișto" împotriva lui Arnold Schwarzenegger la postul de guvernator al Californiei. Tot în trecut a concurat pentru Venezuela (o țară fără iarnă) la concursuri de schi.
Pentru Jocurile Olimpice, a concurat de data aceasta pentru Ungaria. Folosind o portiță absolut legală, s-a calificat prin participarea la un minim de concursuri internaționale, unde s-a clasat de obicei pe ultimul sau pe penultimul loc. După ce și-a luat cetățenia ungară, fără a fi verificată prea mult, a fost trimisă să reprezinte această țară la Jocurile Olimpice. Penuria de sportivi pentru această disciplină a făcut-o să fie primită cu entuziasm.
Evoluția ei i-a lăsat mască pe spectatori și arbitrii oficiali. Lumea s-a împărțit repede în două tabere: cei ce o condamnă că și-a bătut joc de atleții care muncesc toată viața din greu ca să ajungă la astfel de competiții mondiale și cei care o laudă pentru ,,spiritul olimpic". Dacă ați spus vreodată ,,aș fi utut face și eu asta", acum aveți confirmarea …
unofficialnetworks.com/…/the-internet-had-a-field-day-over-liz-swaneys-halfpipe-run…
5 hours ago – But no, it was just a extremely mediocre, 34 year-old skier hitting the half-pipe in Olympic competition that had everyone asking "why am I not competing in Pyeongchang?" Swaney, an American who was allowed to compete for Hungary via her heritage status, put down a run that was definitely not par for …
Viewers were confused when they saw Elizabeth Swaney of Team Hungary drop in for skiing halfpipe and casually meander back-and-forth in a trick-less run. Swaney, an American, found a loophole in the qualifying system. By attending every World Cup qualifier with a strategy of finishing without falling, Swaney got an …
5 hours ago – American-born halfpipe skier represented Hungary in Pyeongchang using loopholes to qualify … Elizabeth Marian Swaney made her Olympic dream come true in Pyeongchang, South Korea, with a perfectly mediocre freestyle skiing halfpipe performance … The #Olympics are just a giant farce these days.
---
---
Categories: Glume sarate