Există simbolisme de care trebuie să ne ferim singuri. Altfel, ne aduc aminte alții despre ele. Democrați au călcat în străchini ieri, îmbrăcând uniforme care s-au suprapus peste imagini tulburătoare din trecut.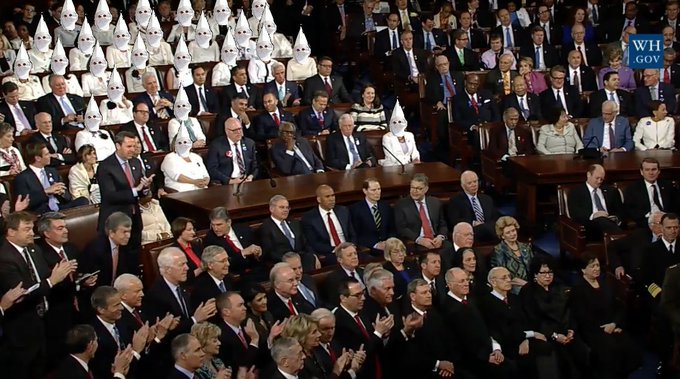 Something weird about the Dems tonight. I can't put my finger on it, though. #JointSession
.
Twitter users said since the Democratic Party started the racist hate movement, it's only fitting they went back to their roots.
Lady #Democrats wore all white to the #JointAddress

tonight. Are they returning to their party's wicked ways? Just saying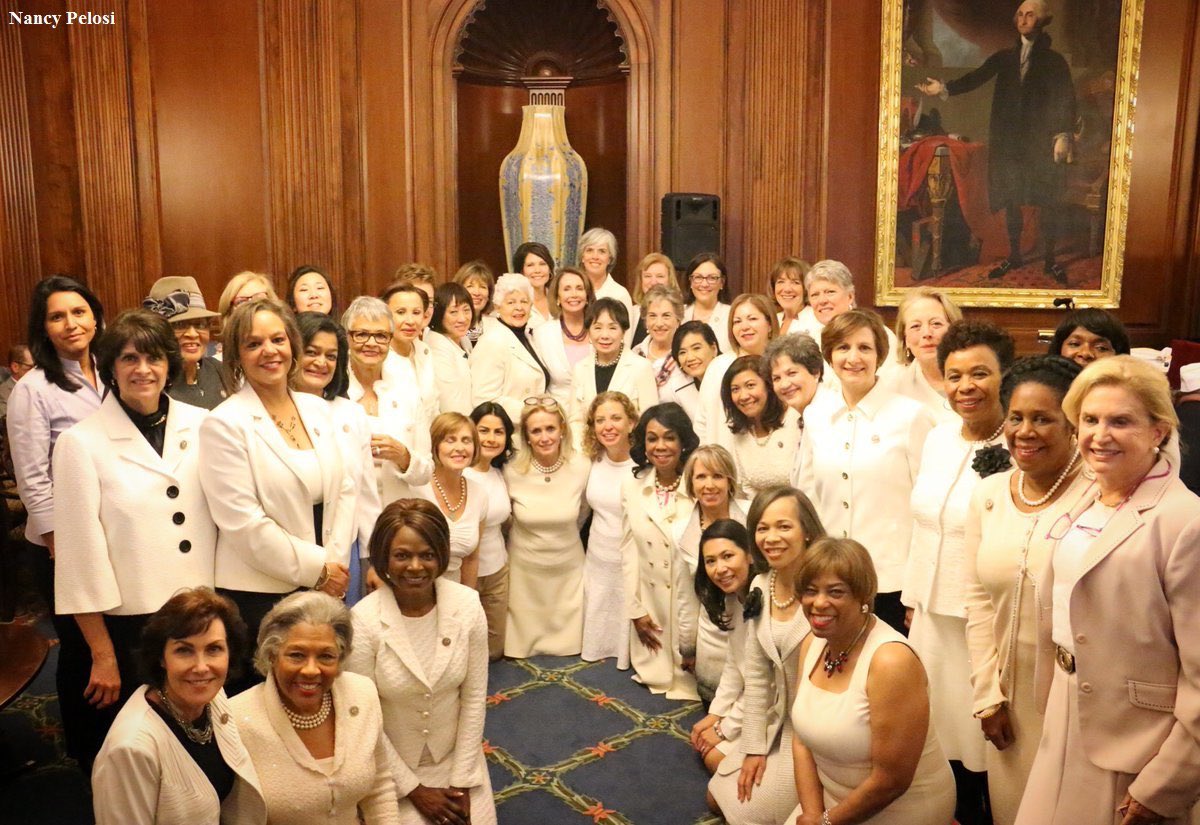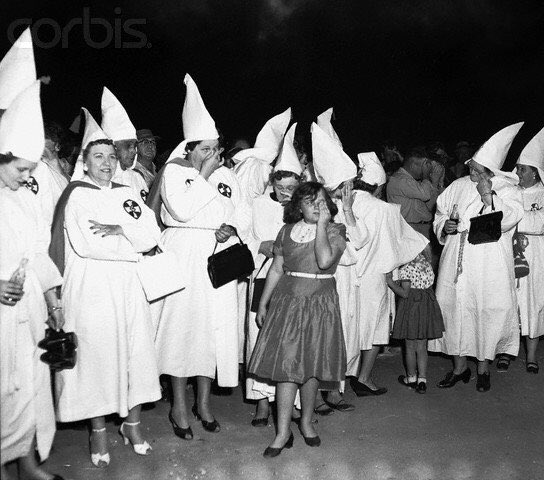 ---
---
Categories: Glume sarate