Hunting for Life's Greatest Reward
DAILY STAND EMAIL         English         Spanish     MONDAY, FEBRUARY 20, 2023 @ 11:58 AM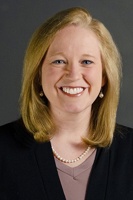 REBECCA DAVISTHE STAND (PRINT) ASSOCIATE EDITORMORE
I was born and raised in the South. I have lived my entire life in small-town Mississippi. But I do not hunt. I don't own a stitch of camouflage, and as far as I am concerned, I never will. It's only recently that I've learned to use a firearm, and I'm still perfecting that skill. And to be honest, my learning to shoot a gun has nothing to do with deer or ducks or doves.
Now, my husband, on the other hand, enjoys hunting. He's not a die-hard, crazed hunter, but when deer season rolls around in Mississippi, he becomes an avid participant in the sport. His participation – or should I say determination – went to a whole new level this past season. I saw a determination in him like I have never seen before. He was dead set (pun intended) on shooting a deer.
So any spare time he had, he would retreat to the woods behind his parents' house with high hopes of bringing home some meat (which this Southern girl doesn't eat – but that's another story). Morning after morning, evening after evening, and even some afternoons, he would go and spend hours in the woods only to return disappointed and empty-handed. He would go when the weather was pleasant and when it was raining. One early morning, he went when it was a frigid three degrees.
I just didn't get it. I thought to myself, What is the point? He is crazy to leave the warmth of his bed and a cozy home to sit freezing in the woods for the slim chance that he might see a deer. And on top of that, he had not even gotten a glance of a deer all season. There were plenty of deer on the game camera, but when he would actually go hunting, the woods were desolate. I had become convinced that there were not any deer out there at all. I was certain the game camera was in demo mode.
But, no, he was convinced there were deer out there, and he was determined to find one. So, for weeks on end, he would bundle up and head into isolation to what I called "the woods of desolation."
Then finally, it happened. The day before hunting season closed, he got one! He shot an eight-pointer. All his determination, faithfulness, and consistency in seeking what he was adamant to find paid off. And he couldn't have been happier. We all rushed to celebrate his big kill, his great reward.
And then it hit me.
You will seek me and find me, when you seek me with all your heart, (Jeremiah 29:13, ESV).
This verse pressed hard on my heart.
Now, I am one who runs hard and fast away from watering down the gospel. So I'm not trying to equate deer hunting with seeking Christ. They are two entirely different things with eternally different outcomes.
But I do believe there is a spiritual application to be considered here when it comes to how we seek Christ and how we find Him.
When it came to hunting, my husband was relentless, dedicated, determined, faithful, persistent, and consistent – all of which are necessary in our pursuit of Christ.
But what's so overwhelmingly beautiful, yet often hard to understand, about this is that we are not left to our own devices to cultivate these things within our own hearts.
In Jeremiah 29:13, God is telling the exiles in Babylon that in order to find Him, they must seek after Him with all of their heart. God sets forth a condition. The condition of finding Him is seeking Him.
"But does that mean that we are left to ourselves to seek the Lord? Does it mean that our action of seeking him is first and decisive? Does it mean that God only acts after our seeking? … No," said theologian and pastor John Piper.
Piper explains it in detail here.
Below is an excerpt from his explanation:
Listen to what God says in Jeremiah 24:7 to those same exiles in Babylon: 'I will give them a heart to know that I am the Lord, and they shall be my people and I will be their God, for they shall return to me with their whole heart.'
So the people will meet the condition of returning to God with their whole heart. God will respond by being their God in the fullest blessing. But the reason they returned with their whole heart is that God gave them a heart to know him. His action was first and decisive.
So now connect that with Jeremiah 29:13. The condition there was that they seek the Lord with their whole heart. Then God will be found by them. But now we see that the promise in Jeremiah 24:7 is that God himself will give them such a heart so that they will return to him with their whole heart.
Thankfully God does not leave us alone to do the work – the seeking, the hunting – on our own. Instead, He gives us what is needed to find Christ – life's greatest reward.
---
---
Categories: Articole de interes general