Never Spill While Boiling Water Again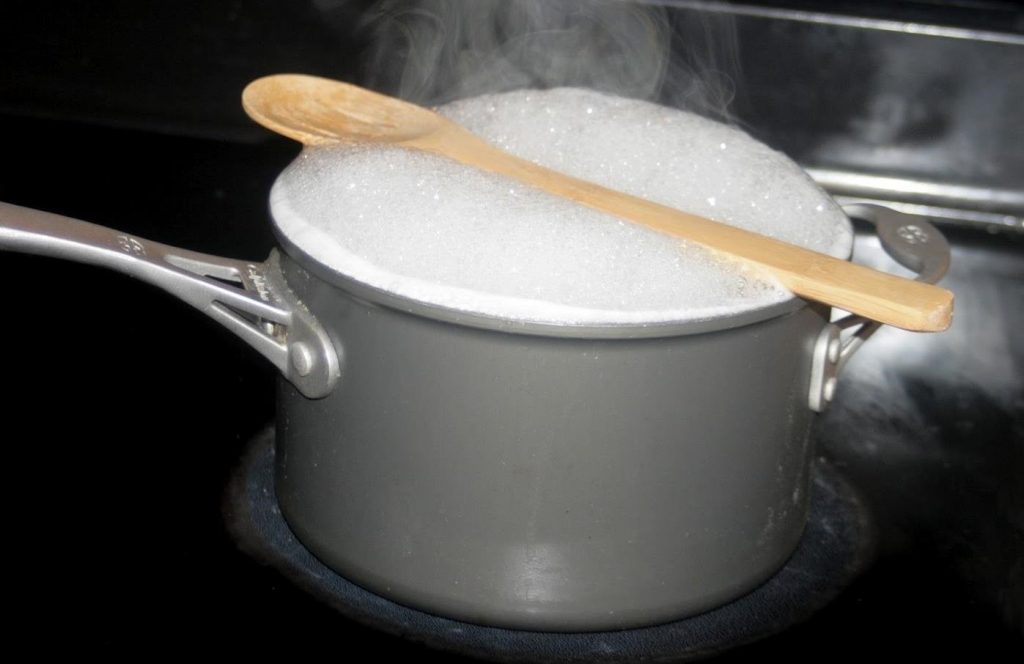 If you spend enough time in the kitchen, you will end up familiarizing yourself with cooking on the stovetop. Stovetop cooking can be a great way to throw together a quick meal. Unfortunately, if you get distracted while boiling your water you can end up with a mess on your hands!
To limit your exposure to messy spills from water boiling over, get in the habit of keeping a wooden spoon handy! When you step away from your boiling water, merely lay the spoon across the top of the pot. The spoon will prevent the water from overflowing while you work on other parts of your meal!
Transport Hanging Clothes With Ease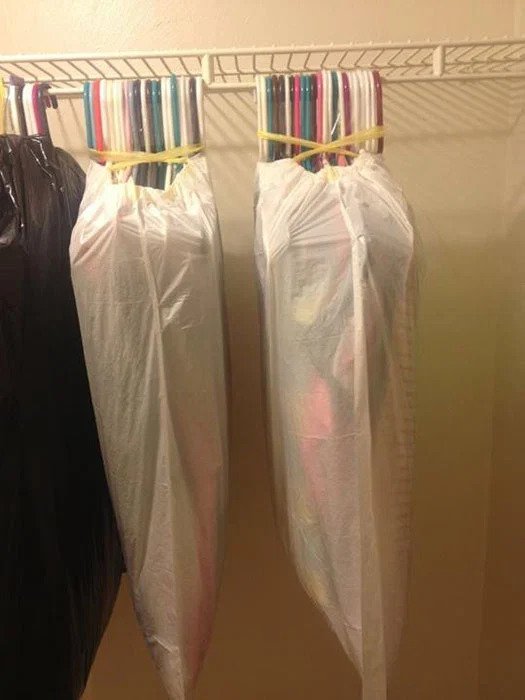 Moving can be one of the most exciting and irritating aspects of life. While it is enjoyable to get settled into a new home, physically moving all of your things there can end up being quite a headache. One of the biggest headaches that we've run into during moves is handling our hanging clothing.
To quickly transfer your clothing from one closet to the next, you can utilize garbage bags. No, we aren't saying that your fashion sense is terrible. Instead, we are suggesting that you use a garbage bag to wrap all of your clothing while your clothing is still on the hangar.
Who knew moving clothing could be so easy?
Clean Your Headlights With Crest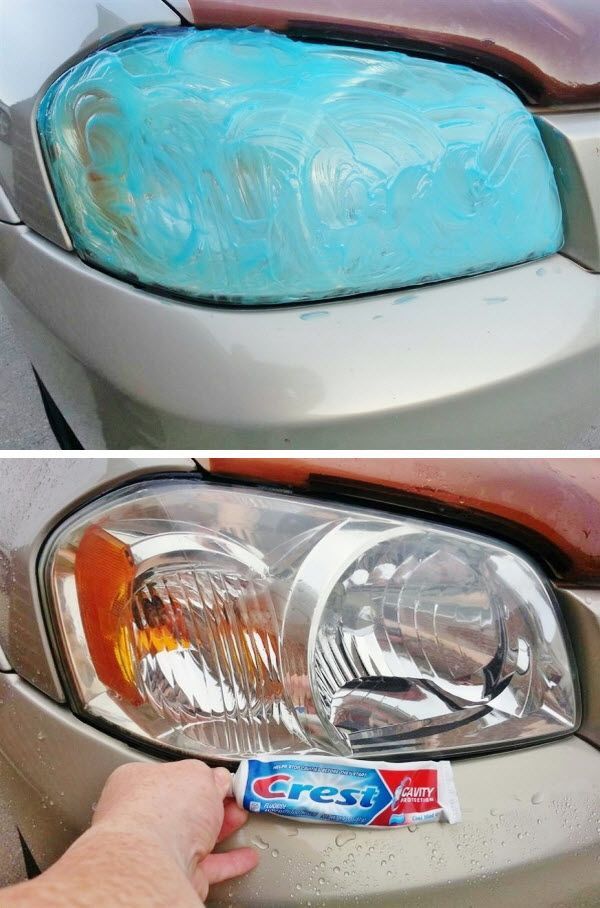 Everybody knows that it is dangerous to drive at night. From poor visibility to natural fatigue, it can be a dangerous experience to drive down the road after dark. If you haven't replaced your headlight covers in a while, they may have begun to yellow and discolor. Discolored headlights can lower your visibility, thus increasing your exposure to potential danger.
If you want to get your headlights back to their brightest, consider applying a layer of Crest toothpaste to your plastic headlight covers. Polish the toothpaste before wiping it away with a rag to reveal the sparkling surface underneath.
Max Out Your Microwave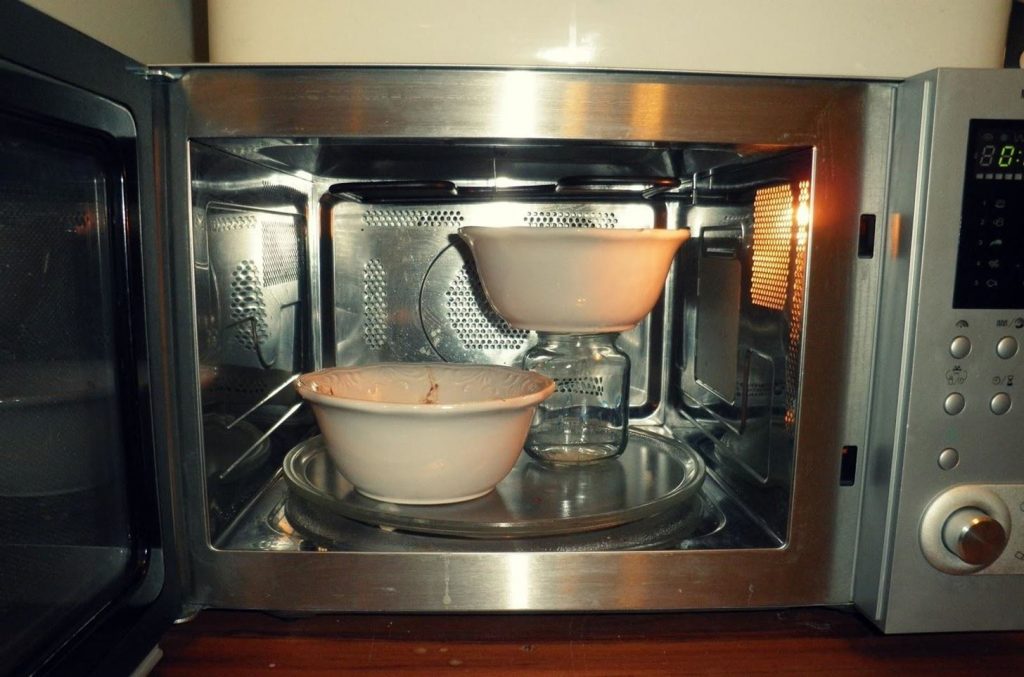 Whether you are cooking for multiple people or merely in a hurry, using the microwave can be a ton of help. Unfortunately, most microwaves can only fit a single bowl or plate on their revolving surfaces. If you are low on time and need to heat up multiple objects, consider using this simple layout.
By using a mason jar or other glass pieces of kitchenware, you can prop up the second container of food in your microwave. You will likely need to increase your cooking time to account for the extra food, so be careful not to bite into anything that's still cold!
Clean With Coca-Cola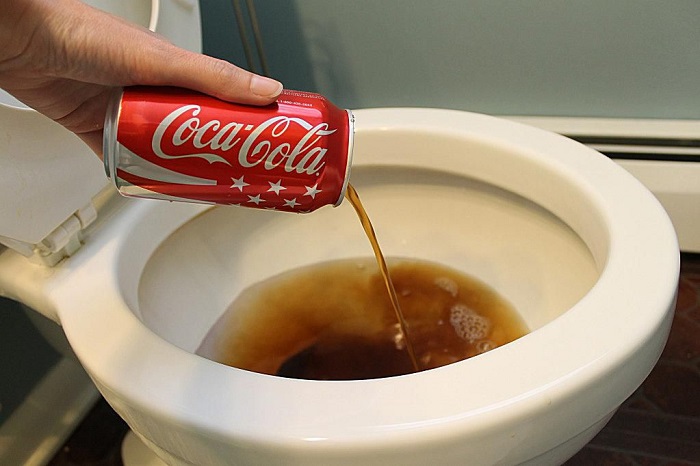 We promise you that this is not a Coca-Cola endorsement, but there are many uses for the beverage. When you aren't sitting back with a refreshing can of Coca-Cola, you can use your sweet tooth and favorite drink to get other stuff done around the house.
Coca-Cola has many chemical properties that work to erase stains and remove rust. You can pour Coca-Cola into your toilet for a quick cleaning session. You can also soak your screws in Coca-Cola in order to remove the rust from the components.
If you don't like this lifehack, you can also just drink the Coca-Cola. Perfect!
Hanging Airplane Screen Lifehack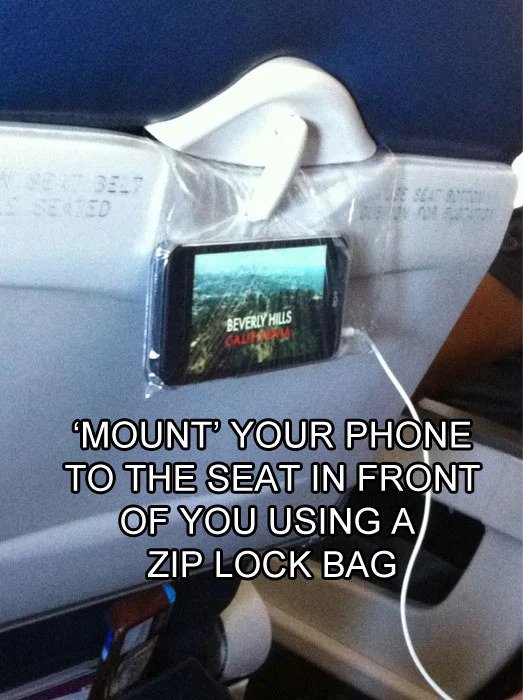 Nobody likes staring at their phone screen on a long flight. Nobody likes having to watch their television screen bounce around by the person in the seat in front of them. What are you supposed to do on a long flight with just your cell phone?
As it turns out, all you need is a sandwich baggy to enjoy hands-free entertainment on the plane. You can use a plastic sandwich baggy to hang your phone on the seat in front of you. The see-through plastic will allow you to operate the phone even with the screen covered. Now you can play CandyCrush on the plane without using your hands!
Turn Your Toaster Into a Grilled Cheese Maker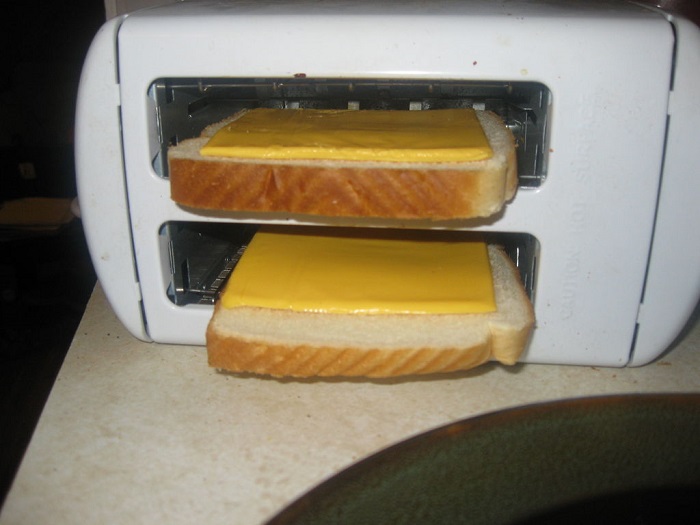 Who doesn't like a great grilled cheese sandwich? If you are like most people, you probably can enjoy a slice of the finest comfort food known to man. For those chefs looking to make their grilled cheese as effortlessly as possible, consider turning your toaster into a one-machine grilled cheese producer!
Unplug your toaster and flip it onto its side. Put your bread in with the cheese resting on top of each slice. Now all you have to do is toast your bread like normal, this time with the cheese on top! Once you unlock this life hack, you will never go back.
Easiest Way To Clean Your Microwave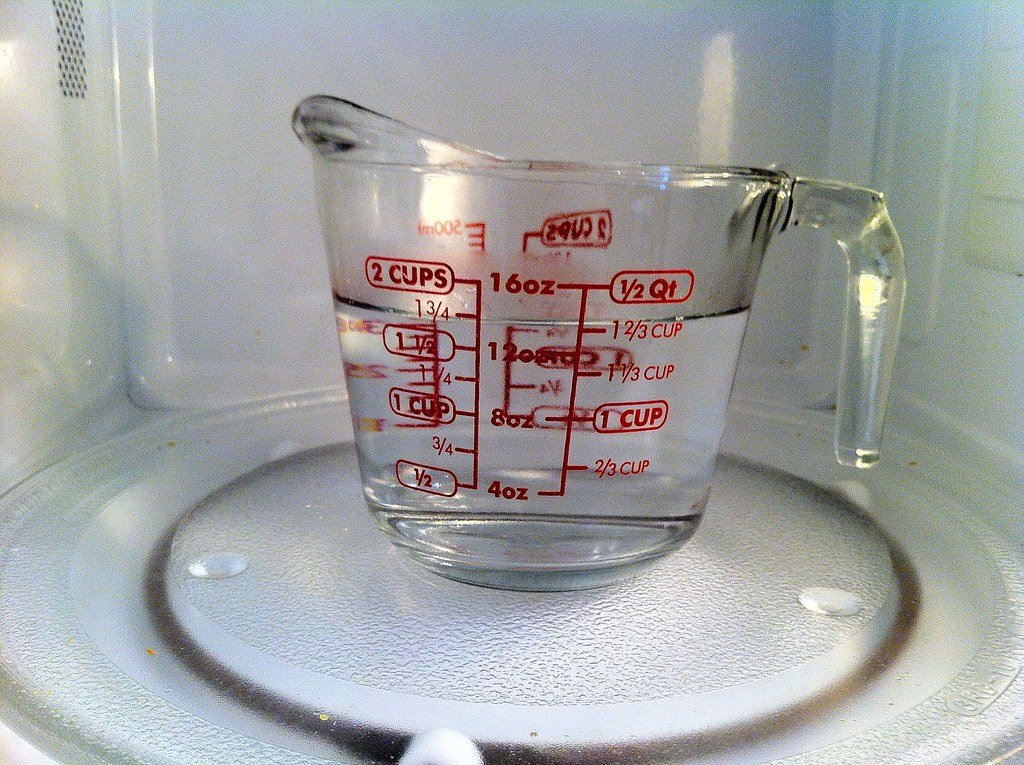 You don't have to be Pam Beasley to want clean microwaves at home or in the office. Unfortunately, cleaning your microwave can be a headache in and of itself. Whether you are dealing with a nasty microwave or one that simply needs a bit of shine, this lifehack can quickly do the trick.
Simply place a full glass of water inside of your microwave before turning the machine on. Let the microwave operate as steam is generated within the machine. The steam will soften stains which will allow you to quickly and easily wipe the remaining residue away from the surface.
Open Ridged Plastic the EASY Way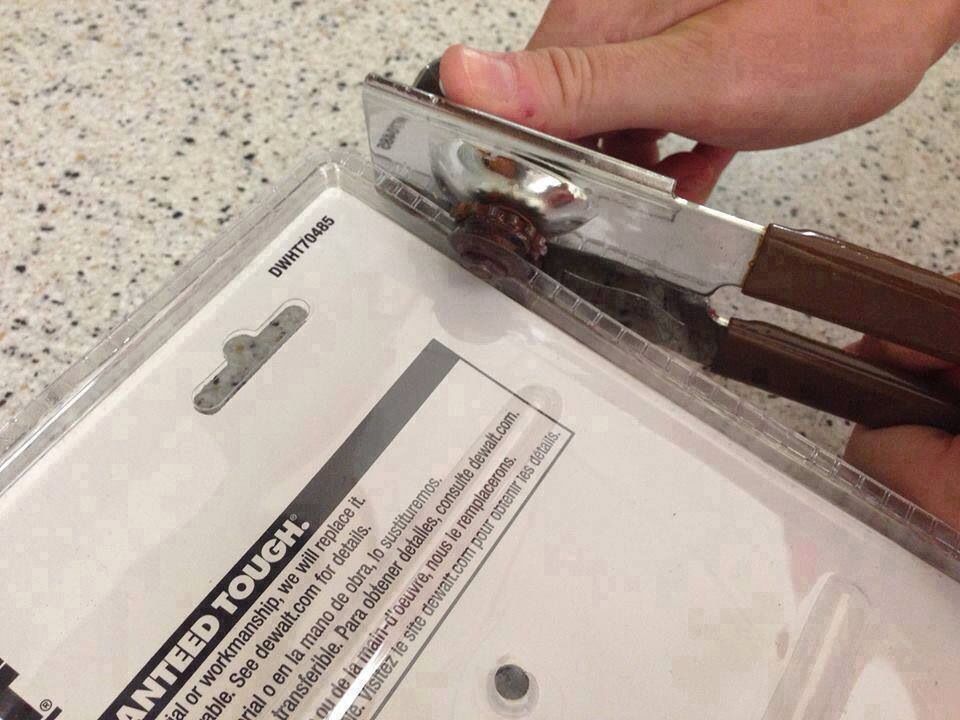 There is no power greater than that of the rigid plastic container. We are joking, but only slightly. Rigid plastic cases are the bane of parents around the world, especially when Christmas rolls around. If you want to avoid getting cut while opening this rigid plastic, you can bust out the handy can opener.
Rigid plastic packages can be opened by simply treating them as a piece of metal with your can opener. Line up the can opener along the edge, ensure a tight grip, and then proceed to spin the tool to begin cutting. You'll be amazed at how easy these packages are to open now!
Use a Stocking As A Vacuum Filter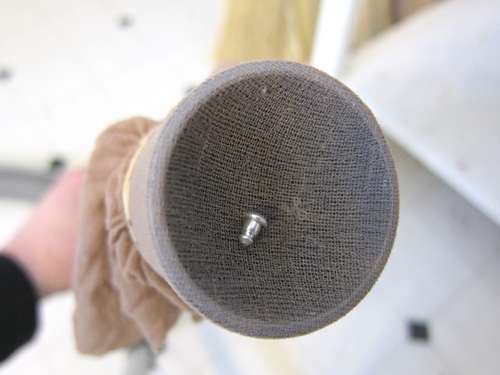 Nobody said that cleaning your house had to be enjoyable. Nobody also said that it had to be hard, either. When it comes to home-based lifehacks, nothing works quite as well as this vacuum cleaning filter. If you are cleaning around the house but worried about vacuuming your valuables, consider lining your vacuum nozzle with a stocking.
A simple nylon stocking will allow your vacuum to operate at moderate power while filtering larger projectiles. You can't really fetch lost objects from your vacuum with ease, so this filter lifehack will do the job for you. No more digging around in your vacuum's storage container for your earring!
Inventive Use of a Clothing Hanger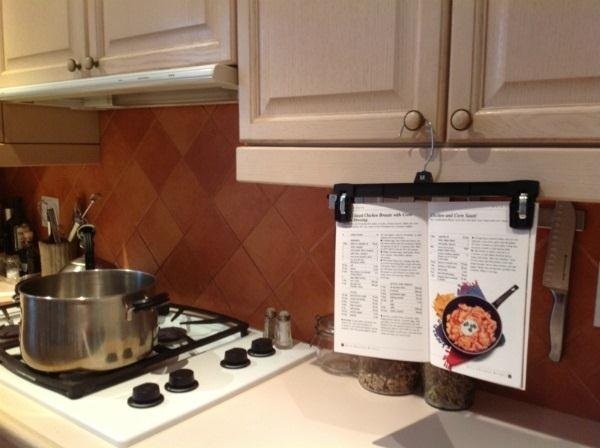 Clothing hangers can be extremely flexible accessories for a variety of household projects. Outside of holding your pants up in the closet, pants hangers can work to perform a number of tasks around the kitchen. One of our favorite inventions for pants hangers is this DIY Recipe Holding rig!
By using your pants hanger, you can prop up a recipe book for easy reading while you work around the kitchen. The hanger will allow you to simply hang the recipe wherever it is that you are working, thus leaving your hands free to focus on the meal before you. Who said cooking was hard?
---
---
Categories: Articole de interes general