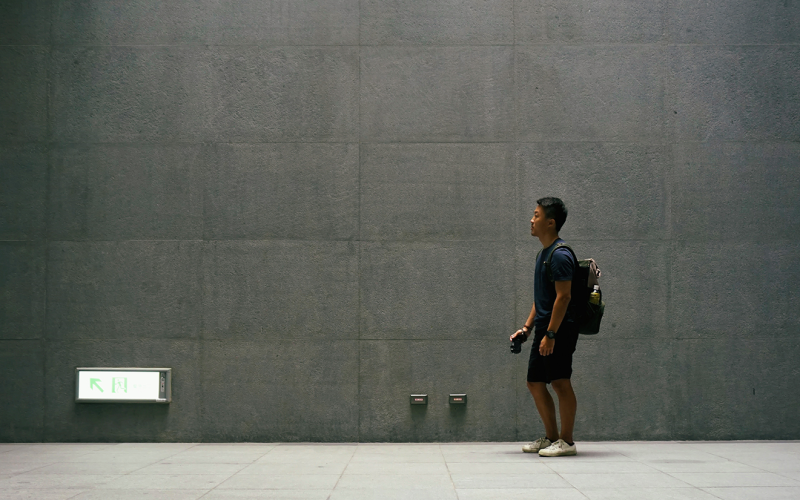 HANNAH MEADORTHE STAND WRITERMORE
Young Christians today want to make a difference and follow Christ; however, we don't seem to have the time. As students, mothers, friends, boyfriends, and others, we are surrounded by things that compete for our attention. Consequently, we inadvertently allow Satan easy access to one of his favorite temptations – busyness.
Staying busy is not a sin. But it is a distraction if it causes us to lose sight of the Lord's calling in our lives. He is the One guiding us, and if we aren't careful, we can miss the direction He's pointing us toward.
In The Screwtape Letters, C.S. Lewis writes the story of a demon that is training his nephew how to handle humans. In one letter, he writes,
"Whatever their bodies do affects their souls. It is funny how mortals always picture us as putting things into their minds: In reality, our best work is done by keeping things out."
Satan doesn't have to do much to keep our minds off the things of God. All he has to do is distract us from spending time with Him. I've learned that an easy way to let Satan in is by the device we hold in our hands.
In his book The Tech-Wise Family: Everyday Steps for Putting Technology in Its Proper Place, cultural commentator Andy Crouch says, "What are they doing on their phone while they rub away the cobwebs of sleep? Most check their email (74%). Social media (48 %), news (36%), and calendar organization (24%) also vie for their attention. Less than one in five (17%) are using a Bible or devotional app."
Media today is a continuous uproar. The constant barrage of negativity can affect our outlook on daily life. In order to help strengthen our hearts and minds (and defeat busyness), we must look to our Maker and what He has done.
He said, "Be still, and know that I am God" (Psalm 46:10). This verse is one of the hardest for me to follow because of two small words: "Be still." The rest is pretty easy to grasp. I know that God is in control, I know He knows the plans for my life, and I know He wants the best for me. But I have to be willing to take a break from the noise and be still.
In the stillness, we are able to see and clearly hear the Lord speak. That is one of the most refreshing things to do. I recommend walking, reading, journaling, or listening to help you take a break and listen to God's voice in the stillness.
But turn off your phone during these times. This needs to be a time for you to celebrate the relationship between yourself and your Savior. Enjoy time in His presence without having to worry about notifications popping up to distract you.
Learning to rest in His presence is a lot like building up strength to lift weights. Start slow. A little goes a long way. Take 10 minutes to detach, then increase the time as much as you need so you can love yourself and learn more about the Savior of the world.
Something as small as Snapchat can truly take your eyes off the prize. In a world serious about streaks, it's important to look at how many days you've spent with Jesus. It's also most important that you take time to look at your own soul and how busyness is taking hold of your own life.
Our time with Jesus is important. Never be too busy for Him
---
---
Categories: Articole de interes general