Watch: Wisconsin Family Rescues Bear Cub with Jar Stuck on Its Head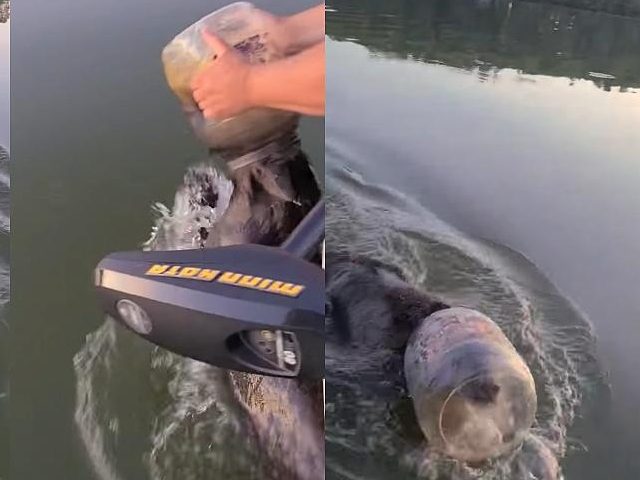 A fishing trip turned into a wildlife rescue mission for a family in Bloomer, Wisconsin, on Saturday evening.
Just before sunset, Brian Hurt, his wife Tricia, and their son Brady were coming back to the landing on Marshmiller Lake when they spotted something in the water, according to KARE.
"We thought it was a black lab in the water and had a jug on its head. Then as we got closer my wife is like, 'No, that looks like a bear,'" Brian recalled.
For several days, the family had heard about sightings of a bear with a jar on its head and realized it was their chance to rescue the creature from its predicament.
Tricia captured video footage of the moment when the Hurt family pulled their boat alongside the creature as it swam across the lake:
CHECK THIS OUT: Brian, Tricia and Brady Hurt were fishing in Northern Wisconsin when they spotted this bear with a plastic container over his head. After a few attempts they were able to remove the container and the bear made it back to shore!
---
---
Categories: Articole de interes general