Veștile contradictorii despre climă confirmă că excepția este regula atunci când vorbim despre fenomenele meteo. Vorb proverbului: Schimbător ca vremea!

Cei care selectează propagandisctic doar o "anumită" serie de fenomene sunt cei plătiți s-o facă de cei care au interese în această privință. Două exemple:
Antarctica înregistrează un nou record de temperatură la o săptămână de la ultimul. Cât de accelerat se încălzeşte Polul Sud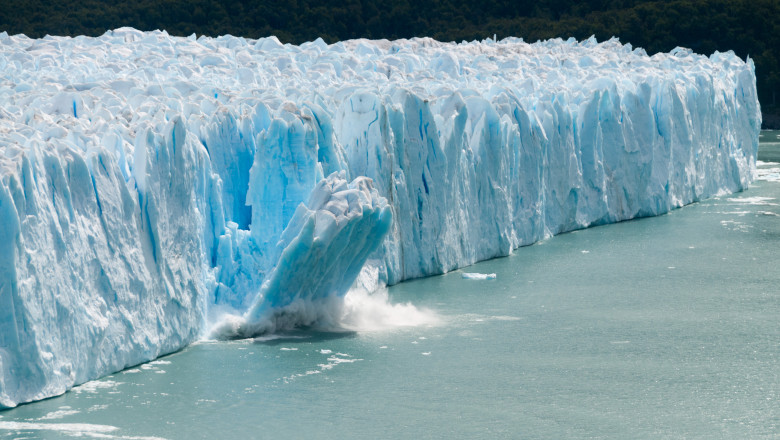 Un nou record de temperatură a fost înregistrat în Antarctica, după ce în urmă cu doar o săptămână se înregistra cea mai crescută valoare observată vreodată, de 18,3 grade celsius. Cercetătorii brazilieni de pe Seymour Island au observat o temperatură de aproape 21 de grade celsius la Polul Sud, relatează The Guardian.
Acest nou record va trebui, însă, să fie confirmat de Organizaţia Meteorologică Internaţională, însă aceste înregistrări de temperatură se înscriu într-o tendinţă mai mare de creşteri periculoase pe Antarctica. Continentul s-a încălzit cu 3 grade celsius din perioada pre-industrială până acum, o creştere care îi îngrijorează pe meteorologi.
Ei spun că aceste recorduri sunt "incredibile şi anormale". În timp ce temperaturile din Antarctica estică şi centrală au rămas relativ stabile, în vestul continentul ele cresc în mod accelerat, iar oceanele în curs de încălzire afectează stabilitatea gheţarilor.
Cea mai afectată de aceste creşteri de temperatură este peninsula antarctică, fâşia de pământ care se întinde dinspre continentul antarctic spre America de sud. În această zonă, cantitatea de gheaţă a scăzut atât de mult, încât în multe zone se poate observa rocă dezvelită.
+++
Maui snow recorded at lowest elevation level ever in Hawaii
Tuesday, February 12, 2019
MAUI — There's snow in Hawaii, on the highest peak of the island of Maui.
But visitors will have to enjoy it from down below. The summit area of Haleakala National Park is closed because of "extreme winter conditions."
Park officials said Tuesday that snow, ice, fallen trees and rocks are making the area dangerous.
Superintendent Natalie Gates encourages people to view the snowcapped mountain from afar.
National Weather Service Meteorologist Tom Birchard says there's still a hint of snow Tuesday. He says more is expected Wednesday night into Thursday.
There's a winter storm watch for Haleakala and the Big Island summits of Mauna Kea and Mauna Loa.
Snowfall lower down at a Maui park caused a traffic jam over the weekend from people wanting to see unusual Hawaii weather.
+++
---
---
Categories: Articole de interes general