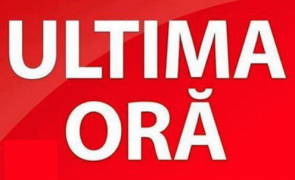 40 de membri ai Parlamentului European solicită Presedintelui Klaus Iohannis, Președintelui Camerei Deputaților Liviu Dragnea, Președintelui Senatului Călin Popescu Tăriceanu să respecte suveranitatea propriului popor si să organizeze referendumul pentru definiția căsătoriei, solicitat de cei 3.000.000 de cetățeni români.
Deși au trecut 2 ani de la exprimarea clară și fără echivoc a voinței celor 15% dintre românii cu drept de vot, clasa politică românească continuă, prin împiedicarea referendumului, să nu respecte suveranitatea propriului popor de a-și stabili singur instituțiile sociale și forma acestora, în care crede și în care dorește să conviețuiască.
Este pentru prima dată când în România de după decembrie 1989 o inițiativă civică are atât de mulți susținători, a respectat toate cerințele constituționale și a ajuns într-un stadiu atât de avansat în ceea ce privește parcursul legislativ necesar transpunerii ei în fapt. Nu există nici o justificare, pentru nimeni, în a-și impune propriile viziuni asupra acestor instituții, fără a le supune votului.
3.000.000 de români au susținut în aprilie 2016,  inițiativa de revizuire a articolului 48 din Constituția României pentru clarificarea definiției CĂSĂTORIEI ca uniunea dintre un BĂRBAT și o FEMEIE, iar dreptul lor Constituțional trebuie respectat.
Reamintim că inițiativa este în deplină concordanță cu legislația interna și externă și a fost avizată favorabil de către Curtea Constituțională a României prin decizia nr.580/20.07.2016. Articolul 9 din Carta drepturilor fundamentale a UE specifică autoritatea statelor membre de a-și stabili reglementări interne în ceea ce privește definiția căsătoriei.
Parlamentarii europeni au sesizat gravele derapaje de la regulile democrației și intervin pentru apărarea dreptului suveran al românilor de a-și stabili SINGURI definiția căsătoriei.
Mai jos redăm conținutul scrisorii:
……………
To the attention of:
Klaus Werner Iohannis, President of Romania; Calin Popescu-Tariceanu, President of the Senate of Romania; Liviu Dragnea, President of the Chamber of Deputies of Romania; Traian Băsescu, Leader of Partidul Mișcarea Populară; Ludovic Orban, Leader of Partidul Național Liberal; Kelemen Hunor, Leader of Uniunea Democrată Maghiară din România; Dan Barna, Leader of Uniunea Salvaţi România.
Strasbourg, 15 March 2018
Honourable President Iohannis, Honourable Presidents Popescu-Tariceanu and Dragnea, Esteemed Members of the Parliament of Romania,
We, the undersigned Members of the European Parliament,
– taking note of the unprecedented democratic support of a marriage referendum in Romania,
– considering the 3 million signatures in support of a referendum as a sign of healthy democracy,
– stressing the need to give a democratic voice to the 3 million Romanian citizens,
– recalling the well-established jurisprudence of the European Court of Human Rights and the Court of Justice of the EU which states that Member States have national competence regarding civil status and the benefits deriving therefrom,
– reaffirming the principle of subsidiarity which protects the democratic process from external pressures,
– bearing in mind Article 2 (1) of the Constitution of Romania which outlines that "national sovereignty belongs to the Romanian people, who exert it through (…) referendum",
Support the organization of the referendum without delay.
Signed by:
Laima Liucija ANDRIKIENÉ (EPP), Lithuania
Bastiaan BELDER (ECR), Netherlands
Daniel BUDA (EPP), Romania
Lorenzo CESA (EPP), Italy
Andi CRISTEA (S&D), Romania
Ryszard CZARNECKI (ECR), Poland
Peter van DALEN (ECR), Netherlands
Lorenzo FONTANA (ENF), Italy
Elisabetta GARDINI (EPP), Italy
Arne GERICKE (ECR), Germany
Czesław HOC (ECR), Poland
Marek JUREK (ECR), Poland
Tunne KELAM (EPP), Estonia
Zdzisław KRASNODĘBSKI (ECR), Poland
Urszula KRUPA (ECR), Poland
Zbigniew KUŹMIUK (ECR), Poland
Ivana MALETIĆ (EPP), Croatia
Ramona MĂNESCU (EPP), Romania
Fulvio MARTUSCIELLO (EPP), Italy
Miroslav MIKOLASIK (EPP), Slovakia
Emilian PAVEL (S&D), Romania
Alojz PETERLE (EPP), Slovenia
Marijana PETIR (EPP), Croatia
Boleslaw G PIECHA (ECR), Poland
Mirosław PIOTROWSKI (ECR), Poland
Massimiliano SALINI (EPP), Italy
Branislav ŠKRIPEK (ECR), Slovakia
Jaromír ŠTĚTINA (EPP), Czech Republic
Patricija ŠULIN (EPP), Slovenia
Pavel SVOBODA (EPP), Czech Republic
Ivica TOLIĆ (EPP), Croatia
Ruža TOMAŠIĆ (ECR), Croatia
Mihai ŢURCANU (EPP), Romania
Kazimierz Michal UJAZDOWSKI (ECR), Poland
Jadwiga WIŚNIEWSKA (ECR), Poland
Anna ZABORSKA (EPP), Slovakia
Tomáš ZDECHOVSKÝ (EPP), Czech Republic
Joachim ZELLER (EPP), Germany
Željana ZOVKO (EPP), Croatia
Milan ZVER (EPP), Slovenia
---
---
Categories: Articole de interes general