Donald Trump, anunţul INCREDIBIL cu care a şocat America.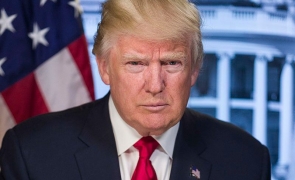 Donald Trump a făcut recent un anunţ care a şocat nu  doar Statele Unite, ci întreg mapamondul. Preşedintele SUA a decis să le interzică oamenilor transgender posibilitatea de a activa în cadrul armatei americane, dând vina pe "costurile medicale și perturbări", anunţă The Mirror şi The Independent. Anunţul oficial a fost făcut chiar de către preşedintele Trump, pe contul său de Twitter.

"După consultări cu generalii şi experţii mei militari, vă rugăm să luaţi la cunoştinţă că guvernul Statelor Unite nu va accepta sau nu va permite persoanelor transgender să slujească în nici o calitate în armata SUA", a scris Trump pe Twitter.

Armata a cerut o întârziere de doi ani în acest proces, dar acest lucru a fost respins.

"Armata noastră trebuie să se concentreze pe o victorie decisivă şi totală, şi nu poate suporta povara unor costuri medicale enorme şi perturbările pe care persoanele transgender le-ar antrena. Mulţumesc", a mai spus preşedintele american.
---
---
Categories: Articole de interes general