Foarte puțini dintre noi n-am crescut visând să fim ,,ca Alain Delon". Totuși, … finalul unei vieți validează valorile adevărate și le aruncă la gunoi pe celelalte. Actorul este dezamăgit de falsitatea din jurul său. Poate este și din cauză că a ales … teatrul.
Actorul Alain Delon a fost spitalizat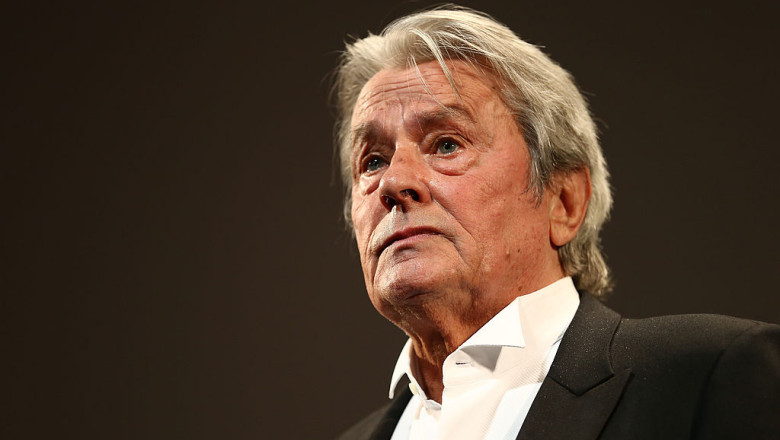 Actorul Alain Delon, în vârstă de 83 de ani, a fost internat vineri în Spitalul american din Neuilly, o suburbie a Parisului, din cauza unor ameţeli şi a unor dureri de cap, aparent lipsite de gravitate, au dezvăluit surse din anturajul starului francez, citate de AFP și Agerpres.

Aceste simptome par să fi fost cauzate de o aritmie cardiacă de care suferă actorul, a precizat o sursă, adăugând că "totul merge bine" pentru starul francez, care a fost supus unor teste medicale ca măsură de precauţie şi care ar urma să fie externat în curând.
Considerat un veritabil monstru sacru al cinematografiei franceze, Alain Delon a primit în urmă cu câteva săptămâni la Festivalul de la Cannes un trofeu Palme d'Or onorific. Trofeul i-a fost înmânat de fiica lui, Anouchka.
Vizibil emoţionat, Alain Delon a rostit cu acea ocazie un discurs cu accente sumbre, în care a vorbit despre "un omagiu postum, dar acordat în timpul vieţii". 
+++
PARIS: Veteran French film star Alain Delon said Thursday that he was so sick of the world he would be happy to die now — but he wants his dog to go with him.
"I hate the times that we live in, it makes me vomit," said the 82-year-old actor, one of the handsomest men ever to grace the silver screen.
"There are people that I hate. Everything is false, and only money counts. I will leave this world without regret," he told Paris Match magazine
---
---
Categories: Articole de interes general