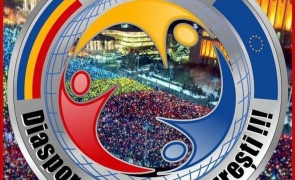 Presa internaţională scrie despre protestul românilor din diaspora, care va avea loc vineri, în Piaţa Victoriei din Bucureşti. "Românii din diaspora se întorc acasă înainte de de protestul anti-guvernamental", titrează Associated Press, citată de ABC News, New York Times şi The Washington Post.

"Românii din diaspora au început să se întoarcă acasă pentru un protest anti-guvernamental, prin care vor cere demisia Guvernului şi alegeri anticipate", scriu jurnaliştii de la Associated Press, care precizează că joi, câţiva dintre protestatari s-au instalat deja în faţa Guvernului, iar forţele de ordine au făcut apel la un protest paşnic, scrie news.ro.

"De când social-democraţii au câştigat alegerile în 2016, românii au protestat de mai multe ori faţă de măsurile luate de Guvern de a impune legi care ar slăbi lupta anticorupţie", scrie AP, amintind şi de condamnarea lui Liviu Dragnea în dosarul angajărilor fictive.

Ştirea celor de AP a fost preluată de mai multe publicaţii, precum The Washington Post, New Yotk Times, BBC şi ABC News.

Protestul românilor din diaspora va avea loc vineri seară, în Piaţa Victoriei din Capitală.
---
---
Categories: Articole de interes general